---
Doors are the most important factor affecting the safety of buildings. In particular, the exterior doors of buildings should be selected for both functionality and safety. Samples automatic sliding door are popular in many workplaces and buildings and even homes. It is one of the most practical features of these doors that they are both easy to use and provide the ability to get in and out without manual contact. So what is automatic door opening and closing? How is it structured and what are its advantages? Let's find the answer through this article!
What is an automatic sliding door?
Automatic door is a type of door that is equipped with more modern technology devices so that the door can be opened and closed completely automatically thanks to the operation mechanism of the sensor devices.
Automatic doors are an extremely advanced invention of man. Our lives are more and more modern, automatic devices are also increasingly being used everywhere such as restaurants, hotels, hospitals, workplaces, and even homes.
Structure of automatic sliding door
- Radar for detection: The radar part deals with the detection part of the doors. This unit detects objects approaching the door and allows the door to open. This detection takes place with infrared and microwaves. When objects are detected, information with very low voltage goes to the door's control panel, and the door is opened from there.
- Motor part: The motor part is the part of the system that operates continuously. Types of decoding motors are commonly used in these doors. The speed and load capacity should be well adjusted in automatic sliding door models.
- Rails: For sliding doors, each wing is made with a certain weight. For these weights to be transported perfectly, a positioning system called rails is required.
- Control panel: The control panel is an important part of the system automatic sliding door. This part can even be described as the brain of the door. With this part of the door, you can control how the door works. These doors can be operated at will by giving commands such as continuous opening at night or continuous opening during the day. You also need to use the console to run it in winter and summer mode.
Thanks to these advanced and modern functions, today's sliding doors can be easily used automatically in many places such as apartments, shopping malls, workplaces, cafes and restaurants, and environments. shop. There are also options that are very economical in terms of price.
Advantages of automatic sliding doors
- Diversity of designs and models: Doors have many different brands with different styles and designs, so customers can freely choose the type of door that suits their purposes and needs.
- Safe and secure: With a safety sensor design, when encountering an obstacle, the door will automatically reverse, very safe for users. The door is also integrated with a security system to lock the door to avoid the intrusion of bad guys.
- Increase aesthetics: Automatic doors with modern and high-class design will increase the aesthetics and increase the value of the place where they are installed, showing professionalism.
- Brings convenience: The door operates automatically without human intervention, without using hands to open like traditional doors that take a lot of effort. Therefore, in public places such as shopping malls, airports, supermarkets, companies, etc., it will be convenient for many people to move through the door.
Modern automatic sliding door models
1. Topp . automatic sliding door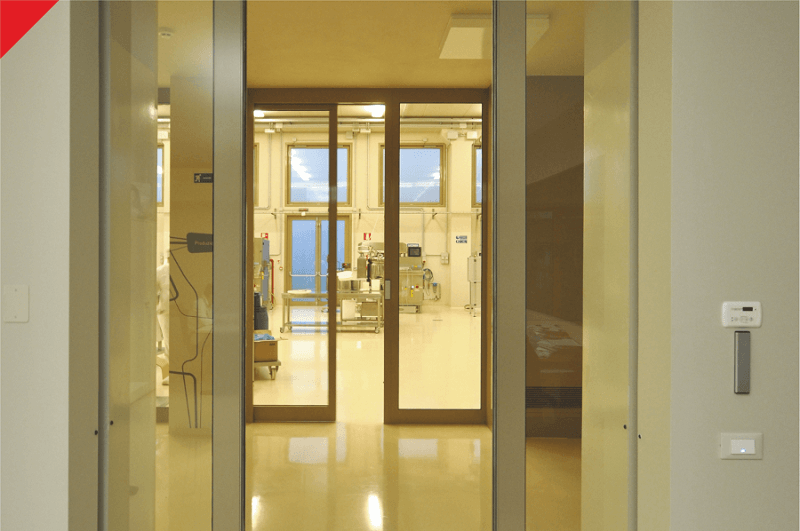 2. Metaxdoor trượt Sliding Door
3. Cortech branded sliding door model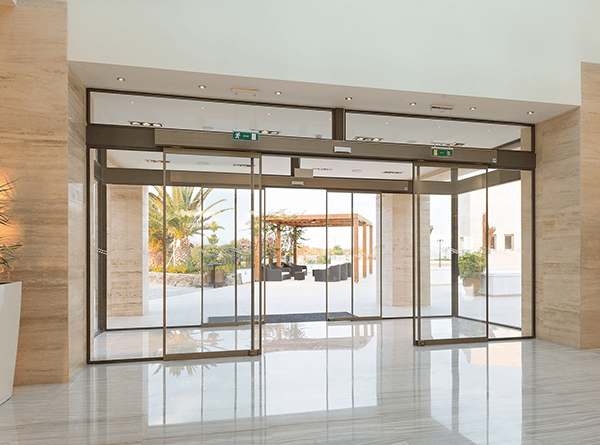 4. Woosung automatic sliding door
5. Panasonic automatic sliding door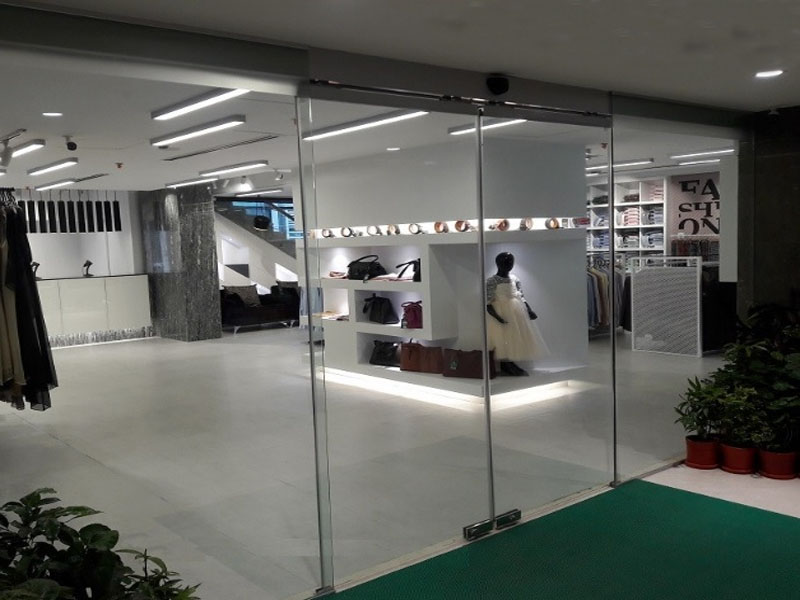 6. Rudiger automatic sliding door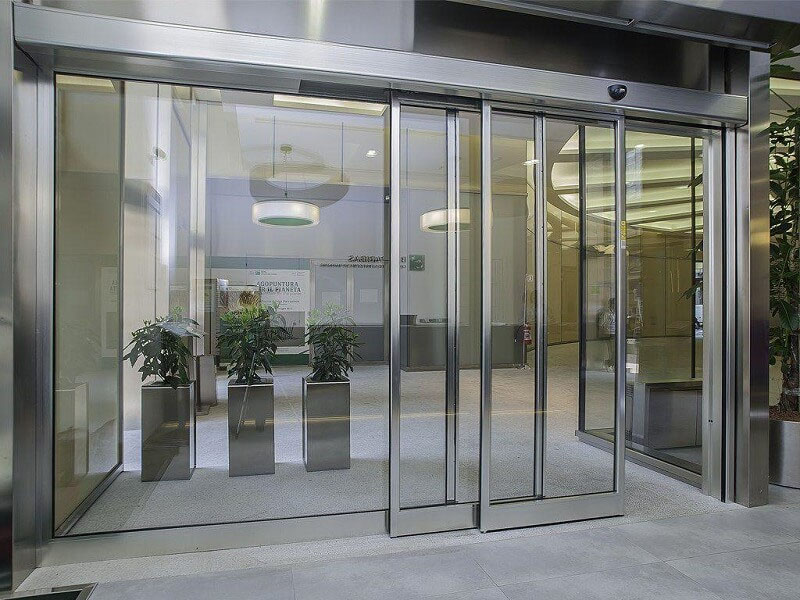 7. Smillion automatic sliding door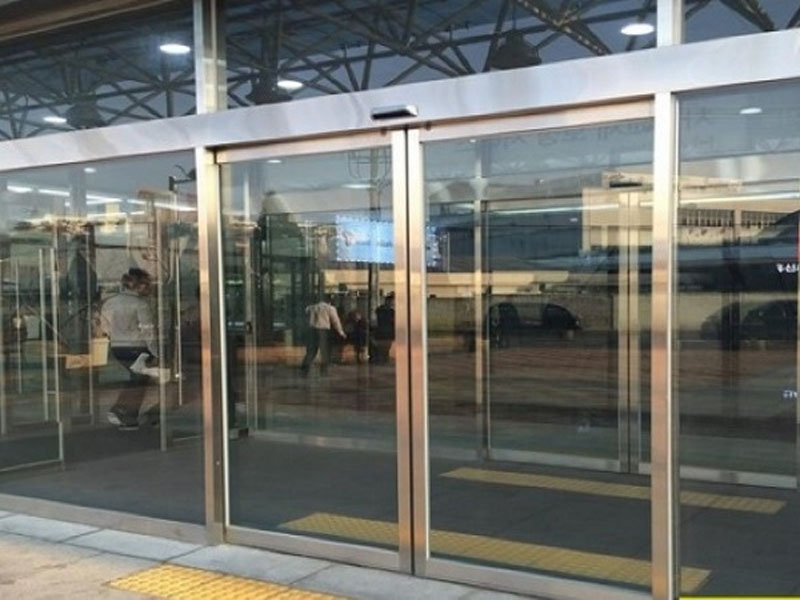 Application of automatic sliding door
Sliding doors are often installed in crowded places such as:
- Schools, hospitals.
- Shopping centers, supermarkets,
- Restaurant Hotel.
- Airport, train station.
- Factory.
In addition, automatic sliding doors are also used in the house as the main door, aisle, toilet door, ...
Please contact us with the following information:
CONTACT INFO
206/22 Dong Den, Ward 14, Tan Binh District, Ho Chi Minh
Phone number: 090 458 7544
Gmail: anhkhoa.automaticsystem@gmail.com
Website: cutudonganhkhoa.com