KEY ITALY brand is imported directly in Anh Khoa Automatic Door System. Key Automatic product line originates from Italy. Considered the leading line in automatic door technology in Italy, now imported in Vietnam. Distributed by Anh Khoa Automatic Door System.
1. What is Key Automatic Automatic Gate?
Automatic underfloor gate is a type of gate motor designed for underground installation with good water resistance. With this line of underground gates, the entire motor part is installed with the ground. The floor-mounted gate ensures high aesthetics for the gate design. Automatic floor gates are used for all types of swing gates. Underfloor motor can be used for 2-leaf opening gate, 4-wing opening gate, 6-wing opening gate. This is the most popular gate motor on the market today due to its high aesthetics.
2. What is the automatic swing gate?
The swing gate is a retractable gate motor similar to a hydraulic cylinder. The swing gate uses a torsion shaft motor to open and close the gate. Therefore, swing gates can open and close very large and heavy gates. Swing gate motor is often used for 2-leaf and 4-leaf gate openers. The swingarm motor is mounted on the gate post to ensure flood avoidance. Swing gates are very popular in areas where frequent flooding occurs.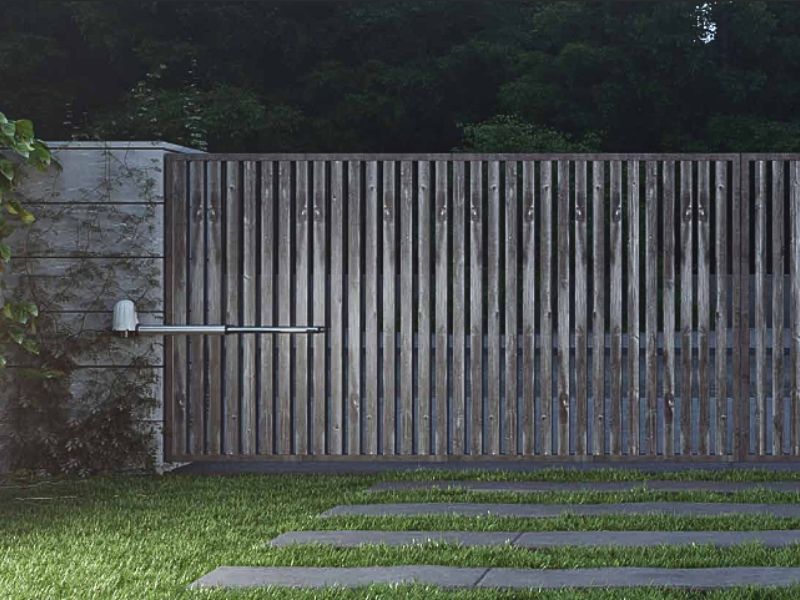 3. What is an automatic sliding gate?
Automatic sliding gate is a type of sliding door motor that uses the rotation of the motor to open and close the gate. True to its name, the sliding gate motor is used for sliding and sliding gates. The motor can be pulled from gates of small size and weight to gates of very large size and weight up to 4 tons. Sliding gate motor uses 2 main types of motor: 24VDC motor and 220VAC motor.
Where is the automatic gate motor imported from?
Automatic gate motor is imported mainly from Italy, Malaysia, China, in which Motor imported from Italy is the most popular and used in the market, accounting for 70% market share of the market.
BVM Vietnam Construction Investment Co., Ltd is importing and distributing a number of gate motor product lines of brands such as: KEY Italy. These are all famous automatic door manufacturers in the world with many years of experience.
Automatic gate motor key Italy
Automatic gates Key company was established in 1967 with the predecessor as a mechanical company. After years of working in the mechanical industry, in 1981 Key Company began to produce the gate motor array. With outstanding inventions and always striving to perfect its products, the key is always leading in the field of gate motors as well as the field of automation connected to smarthome applications.
Key company has its headquarters and manufacturing plant in Schio - Italy. With an area of up to 35,000m2; recruiting nearly 500 employees; open branches in 20 countries; has an automatic gate motor distribution network of 530 dealers in 120 countries around the world and a turnover of 124 million EU
New technology developed by Key Italy
Rolling code technology: is an encryption system between remote control devices and the motor control receiving system to ensure security against unauthorized access, each press is a unique encrypted signal. the best, non-repetitive, in other words the control encoding changes continuously after each use
EE-LINK: is a centralized access control system for all access information, visitors via a computer, affecting the gate operating device.
Fast Net: the system connects other peripherals quickly.
U-link protocol: smart access system combined with building management system, smarthome….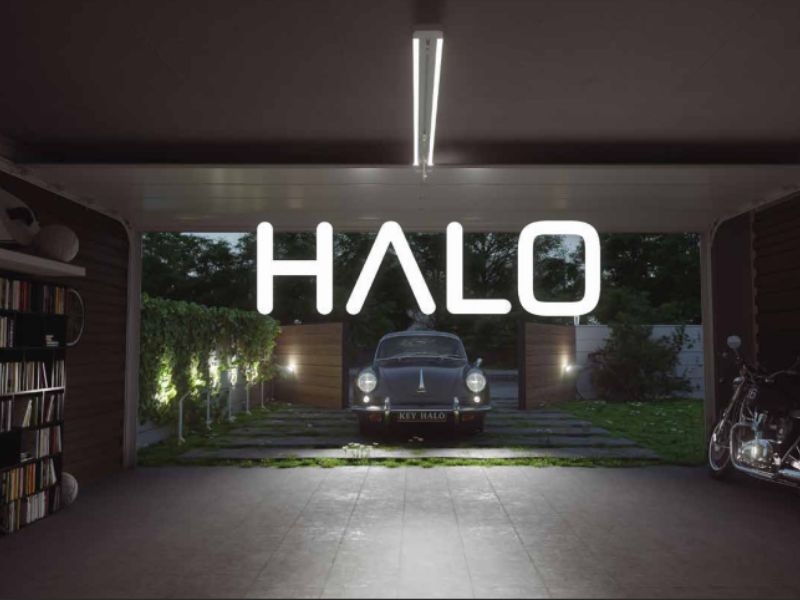 Install automatic door Key Italy Automatic in UK
ANH KHOA AUTOMATIC DOOR SYSTEM is proud to be the leading unit specializing in importing and distributing automatic door and gate control equipment in Vietnam. Currently, the main brand that Anh Khoa is distributing is automatic gate doors imported from Europe.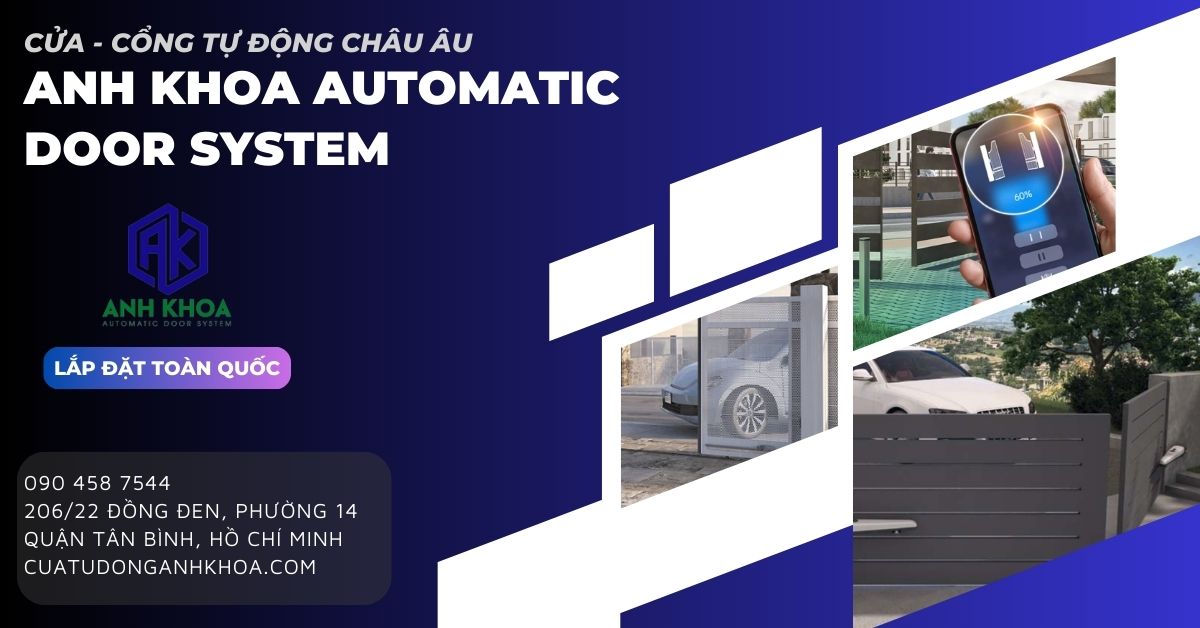 ⚜️ Our products are always concerned with high standards of quality, safety and outstanding aesthetics. Especially integrating the intelligence of technology, meeting all spaces: houses, villas, hospitals, airports, shops, commercial centers,...
⭐ With a team of experienced engineers, skilled workers and advanced construction technology equipment system for over 10 YEARS, Anh Khoa has installed many projects across the country.
Coming to Anh Khoa Automatic Door System, you will get:
✔️ Free design consultation and calculation of glass volume and size for each gate mold for customers.
✔️ Guide customers to install step by step. There is a team of technicians to do it.
✔️ 24/7 technical support.
➡️ Casca Vietnam automatic doors are all genuine imported from Europe: Germany, Italy, Japan, Korea, Hong Kong.
➡️ 36 months warranty.
➡️ The BEST distribution price and technical support in Vietnam.
❗❗❗ Contact us now for the fastest automatic gate installation advice!
ANH KHOA Automatic Door - NATIONWIDE INSTALLATION - 24/7 DETAILED TECHNICAL CONSULTATION - 36 MONTHS WARRANTY
⚜️ Anh Khoa Automatic Door System
⚜️Hotline: 090 458 7544
️Address: 206/22 Dong Den, Ward 14, Tan Binh District, Ho Chi Minh