In modern society, people's living standards are increasing day by day, making commercial centers, supermarkets and banks grow up to meet the needs of consumers. Followed by the development of automatic devices, especially automatic sliding doors. Among the countless brands of automatic sliding doors available on the market, Rudiger automatic sliding doors still occupy a certain position in the hearts of consumers. The following article will bring more detailed information about Rudiger automatic sliding door products for you.
Advantages of automatic sliding doors Rudiger
Rudiger automatic sliding door with many outstanding advantages such as:
- Bring aesthetics: The design of the Rudiger automatic sliding door is diverse in design, from straight, curved, ... materials as well as colors help you to freely choose to have harmony and humor. harmonize with the overall space of your home or corporate office.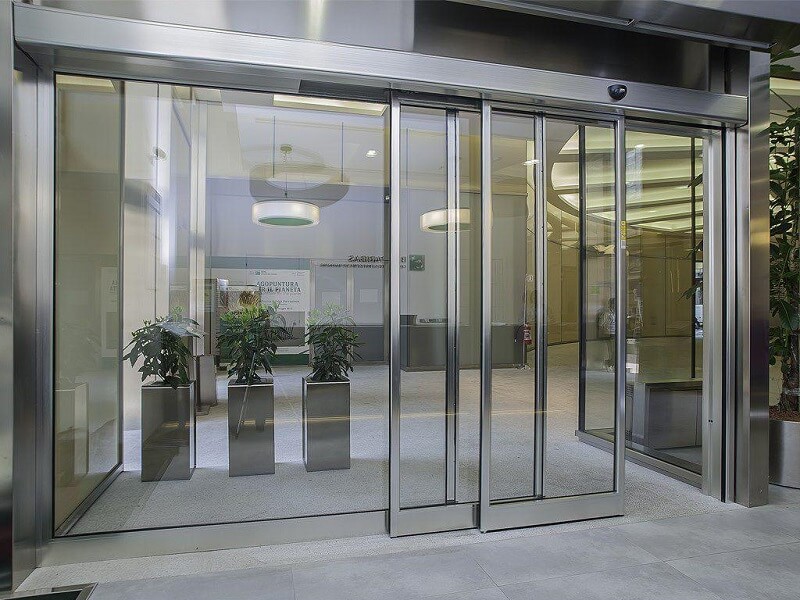 - Save time: When using, you do not have to take up too much space when opening and closing the door because you just need to slide over to open and close the door.  
- Convenience: Rudiger sliding doors make no noise when opening or closing, allowing you to fully focus on your work.
- Durability: Thanks to the construction with modern technology, automatic sliding doors are more durable for a long time. In addition, sliding doors also use quality glass doors to increase their durability. 
- Easy to use: With a self-closing mechanism that allows simple operation from adults to children. Instead of having to push them out, simply slide them along the frame with ease. Especially for people with disabilities or wheelchairs, Rudiger automatic doors bring them great convenience, making it easier for them to blend in with people when they come to these places without needing to ask for help. help. 
Also you can control the speed at which you want to open and close your door.
- Safe to use: For the elderly, small children or people with disabilities, having to open large and heavy doors may be beyond their ability and can cause dangers for them such as hand jams, hands and takes a lot of strength. However, the Rudiger automatic sliding door is a smart device system that can sense and recognize moving objects, so it immediately reverses the operation and is very safe for users.
Structure of automatic door rudiger 
- Motor: Usually works with very high efficiency, quiet without getting hot. Besides, it also withstands sudden changes of acceleration and deceleration. And change the direction of rotation continuously. On the tail of the motor, there is usually an integrated encorder. Used to count the number of turns to determine the point of acceleration and deceleration.
- Microprocessor: Receives signals from the encorder and commands the motor to activate to operate. The microprocessor is an intelligent little microcomputer. It can detect light weight from hallsensor sensors. In addition, it is possible to command the motor to reverse when it encounters an obstacle.
- Rail system: Usually made of high hardness aluminum alloy. Good friction, withstand large loads, the transmission belt is usually a toothed belt. 
- Wheel system: Wheels are stamped on a solid metal plate with material made from wheels. So it has high wear resistance and friction.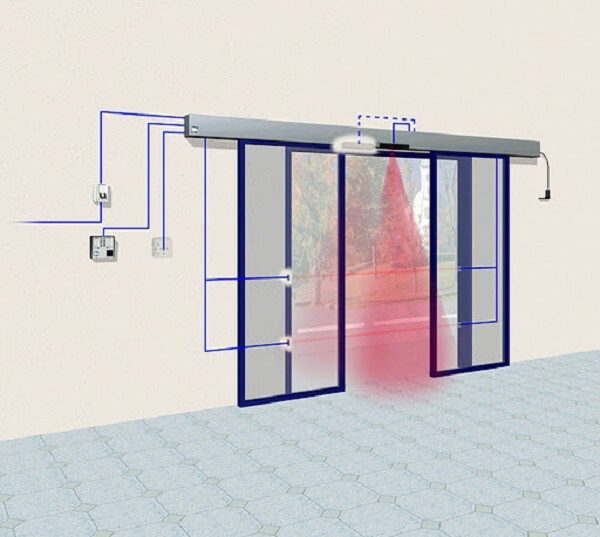 Where is the reputable place to install automatic doors?
Anh Khoa company is a unit specializing in supplying, consulting and installing automatic sliding doors, automatic swing doors, electric locks, etc. with a quick and professional working process. We have consulted and installed for many different factory projects and received compliments from customers.
When coming to us, customers not only receive quality Rudiger Automatic Sliding Door products but also receive a professional warranty and maintenance service. We always comply with warranty procedures and do not skip any steps that affect the interests of customers.
Not only Rudiger but we also have hundreds of door models from different big brands. Customers can completely refer automatic sliding door in Anh Khoa
Please contact us with the following information:
CONTACT INFO
206/22 Dong Den, Ward 14, Tan Binh District, Ho Chi Minh
Phone number: 090 458 7544
Gmail: anhkhoa.automaticsystem@gmail.com
Website: cutudonganhkhoa.com