Automatic doors are the type of doors that are widely used in commercial centers, restaurants, hospitals, schools and many entertainment areas, etc. Automatic doors are extremely convenient and bring comfort to people. people in the process of using the door. Genuine European Cuppon automatic doors operate smoothly and durable, so many customers trust and use them. So what is Cuppon automatic door? Structural characteristics and the most reputable construction and installation unit. Take a look at the information below. 
What is Cuppon Automatic Door? 
Automatic door Cuppon is a door with several systems that open and close the door automatically. These types of doors adopt electromagnetic sensors and infrared rays that can automatically open and close when someone comes from, so you don't need to use your hands to open and close the door. 
Cuppon automatic doors include doors such as automatic sliding doors, automatic swing door, automatic folding doors... Cuppon automatic doors are commonly used in commercial centers, amusement parks, restaurants, hospitals, etc., so you can easily come across this type of door.
Outstanding features of Cuppon brand automatic doors
Cuppon automatic doors help you save a lot of time during use compared to traditional manual doors. Cuppon automatic doors make travel more convenient, fast and flexible. Especially in emergency situations automatic doors will help you save more time in the process of living. 
The glass parts of Cuppon automatic doors are usually made of tempered glass, which enhances the bearing capacity very well. It ensures high safety, is hard to break, and the frame is much stronger than ordinary doors, so customers can use it with peace of mind.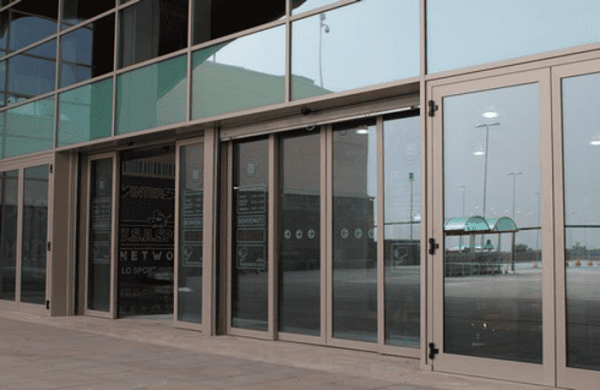 Genuine European Cuppon automatic doors are also very diverse in models and designs for easy flexibility, suitable for many different housing architectures. Customers can easily find a door that suits them best and has the best quality.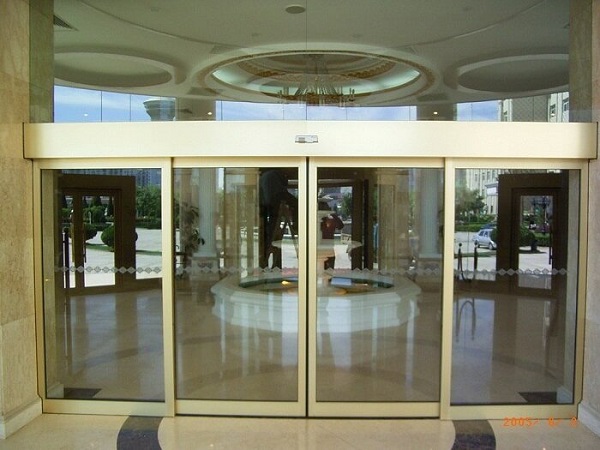 Automatic Cuppon door structure
Depending on the design of the door, there will be different structures, but the general structure of Cuppon automatic doors includes: 
2 motion detection radar 

Infrared safety sensor installed across the door. This sensor helps keep the door from closing when someone steps in. 

Working mode switch lock 

Electromagnetic lock
 Uninterruptible power: Helps the door maintain working mode even in the event of a power outage. 

The central controller controls the entire operation of the devices. This controller will self-check and warn of errors, allowing connection with magnetic card systems, fire alarms, door administration. 
Installing prestigious Cuppon automatic doors in Ho Chi Minh City
ANH KHOA AUTOMATIC TECHNOLOGY CO., LTD is a unit specializing in providing Cuppon automatic door installation services and automatic doors, control gates, specialized doors.. The company is currently a distributor of Genuine Cuppon door products are imported directly, so customers can rest assured when using the products and services here. The installation staff are all employees with many years of experience in the field, ensuring safety during use, without causing damage or breakage. 
If you have any need, you can contact the company at the following communication channels: 
Address: 206/22 Dong Den, Ward 14, Tan Binh District, Ho Chi Minh City
Hotline: 083 2724011 / 090 458 7544
Email: anhkhoa.automaticsystem@gmail.com 
Website: https://cuatudonganhkhoa.com/