Currently, security issues are increasingly being kept high, especially in areas such as apartments, offices, organizations... Therefore, equipment automatic access control is the best solution. Thanks to this system, that unit can easily control the access, working time of personnel as well as ensure absolute security.
What is an automatic access control device?
Device automatic access control is an electronic security system with the most advanced and modern technology today. This device will be verified by magnetic card, fingerprint, ID, password, face... to control entrance and exit and prevent strangers from breaking in with malicious intent.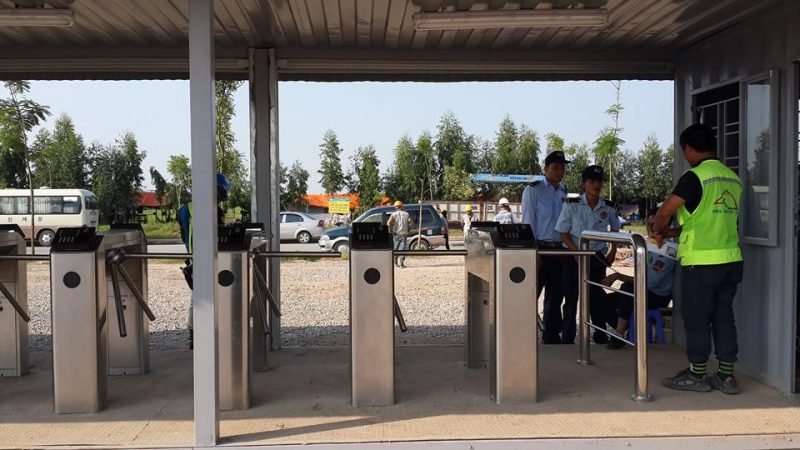 To get in and out, each person will provide a fingerprint to have a unique ID code, no one is the same. From there, managers will rely on these IDs to strictly control entry and exit activities in the workplace. 
Access control devices are available now
Nowadays, there are many devices automatic access control developed, but the most popular are still the following 3 types of devices:
Access control using fingerprint technology
Fingerprint automatic access control device is a device that applies fingerprint biometric technology to confirm entry into the system. This is considered the best security and management system today and is widely used.
Devices in the fingerprint access control unit
To system automatic access control For smooth operation, 2 main components are required:
Fingerprint reader: Thanks to this device, people with fingerprints will have access to controlled areas.

Free Access Prevention Device: This is a device that is like a kind of automatic magnetic lock/latch and has intelligent pole protection. Thanks to this device, it helps to prevent the free movement of outsiders, minimizing the intrusion from bad objects.
Working principle
General operating principle of the system automatic access control by fingerprint is:
Each person will be fingerprinted so that the device can be updated into the system and automatically uploaded to other programs in the system. 
From there, based on the features and management needs of that unit, the human resource manager will use the feature of assigning access rights for each specific person to go in and out, or decentralize access rights in each frame. hour…
When that person has a fingerprint on the system, the fingerprint recognition machine will record that fingerprint. Next, it will check and compare with previously registered fingerprints and access the issued ID. In case, correct fingerprint/incorrect fingerprint, the device will automatically control to allow/disallow that person to enter.
What are the advantages of fingerprint access control system?
For the system automatic access control Fingerprint has the following advantages:
Extremely high security, providing safety in security control. 

Easy to install and get fingerprints from people involved in the area to be controlled.

Strictly control people in and out and minimize illegal encroachment.

Manage the time in and out of each person with the integrated management system.
Access control with face recognition device
Next to the system automatic access control fingerprint, the face recognition device is a much more advanced type.
What devices are needed for face recognition devices?
A system automatic access control Face ID requires the following 3 main devices:
Face recognition device: Thanks to this device, registered Face IDs will be able to move freely in the controlled area.

Control software: This software has the function of connecting to the identification device to make statistics and more closely manage the registered Face IDs.

Device to prevent free entry: Thanks to this device, the system will ensure safety and security and completely prevent free movement from outsiders.
Working principle
System automatic access control with Face ID, that person will use a real face to register with the device. Then, when entering and leaving a controlled area, that person will put his or her face into the system. Wait a few seconds for the system to recognize the face, detect, compare and contrast with the previously registered face patterns.
If reasonable, the door will automatically open, otherwise, if it is invalid, the door will not open and will warn by voice or signal light to notify.
Outstanding advantages of face automatic access control
Help

automatic access control

and more precisely with the most detailed information.

Prevent unauthorized entry from the outside, ensure security for the area to be managed. From there, bringing a modern, safe and civilized environment. 

High security, integrated time attendance and door opening.
Access control by magnetic card
This is a system automatic access control provide users with unique ID cards. From there, you will use this card to enter and exit freely in the area to be controlled.
What devices are inside with magnetic card access control?
The access control system by magnetic card includes the following important devices:
Card reader for access control: This is a device that checks whether the magnetic card is valid or not.

Touch card: This is a card with a unique ID, distributed to each person, like a "ticket" for customs clearance. This card can be a white card with ID printed or an employee card integrated with the ID, which includes the person's picture, personal information such as: Name, age, date of birth, department...

Computer-based management system: With this system, the manager will easily control the entry and exit time of each person.
Working principle
With system automatic access control with a magnetic card will have the following operating principle:
Just like the two types of control systems with Face ID and fingerprint, the only difference is that this system will use a magnetic card / touch card to read the ID and confirm whether the magnetic card is valid or not.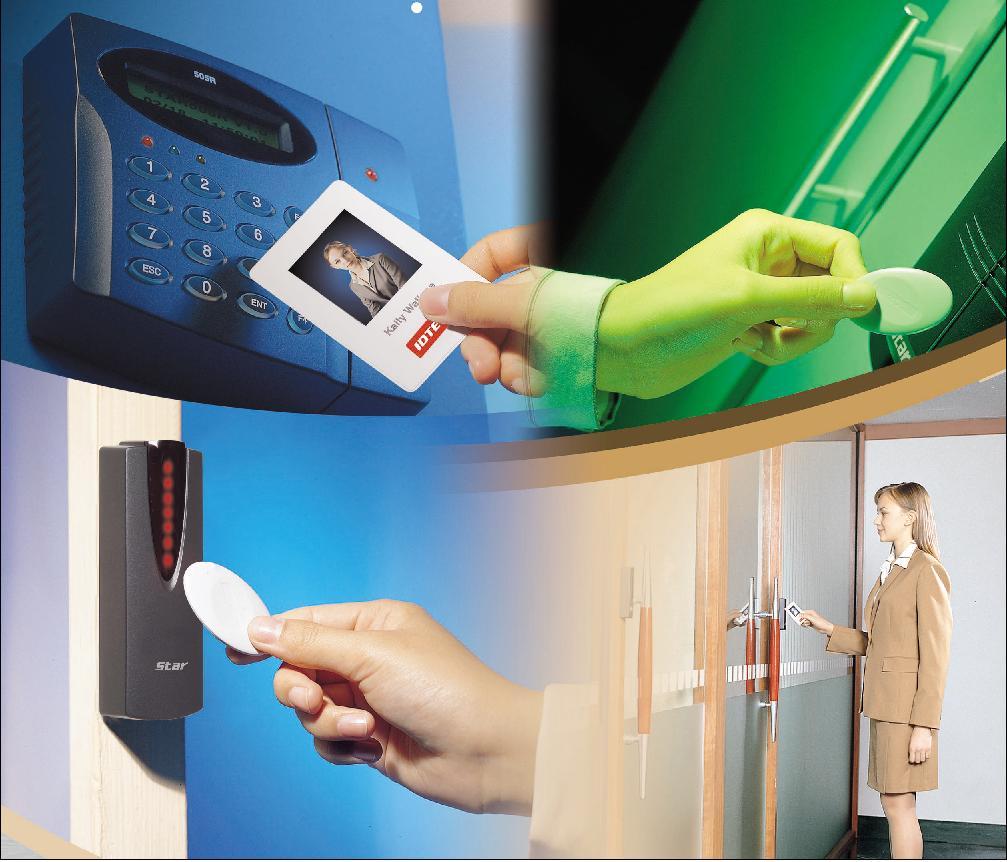 Those who want to clear customs, just need to use a magnetic card and swipe at the card reader, then, the system will scan the ID on the card and match it with the previously registered information, if valid, the door will be opened out.
Outstanding advantages of magnetic cards used in access control
Replace the traditional key with a modern magnetic card with an advanced card reading system instead of a normal lock.

Suitable for areas such as apartments, offices, restaurants, hotels... need a strict management system. 

Save the entry and exit history of each person and easily manage with the integrated control system, thereby helping to manage and monitor the time in and out. Thereby, helping the human resource management team reduce the work.

Can integrate doors, time attendance, parking tickets for employees or residents. 
Prestigious, good quality access control gate installation unit
If you are looking for a gate installer automatic access control With a professional and reputable team, Anh Khoa Company is the best choice. With technicians with over 15 years of experience, expertise will surely bring you extremely satisfied experiences!
Hotline: 090 458 7544